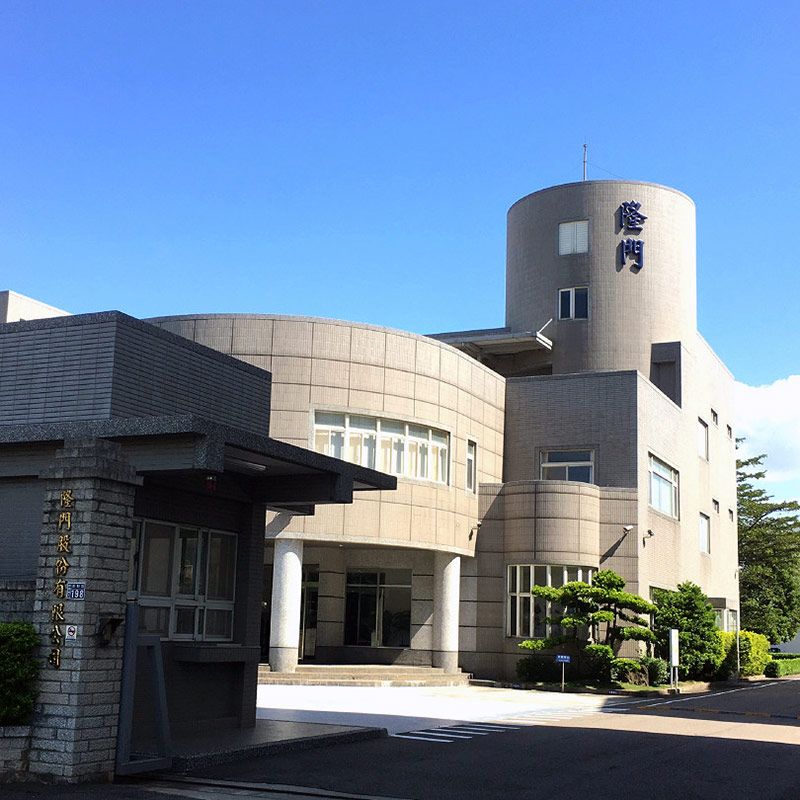 Company Overview
Welcome to Teamco – Deliver Custom Services in Commitment
With corporate mission of providing customers the most competitive solutions for customers of industrial segments, Teamco has successfully expanded core capability from precision machined valve metal parts to industrial control metal parts and control cables. Established in 1995, Teamco has manufacturing facilities in Taiwan, Thailand and China. We deliver consistent quality products to worldwide customers. We've been serving customer segments of Oil & Gas, Fluid Control, Industrial Sensing and Measuring Equipment, Machinery, Heavy Duty Mechanical Locking Components, Metal Hardware, etc.
---
With built teams dedicate into main services of Metal Parts and Cable Assembly, Teamco keeps bringing customers competitive solutions through integrating supply chain resources to achieve diversified demands. From product designs, material types, dimensions, production methods, machining tolerances, surface treatments, lot quantities, sub-assemblies, inspections to logistics, etc., Teamco takes customer requests as top priority. When we hear customer voices, we dedicate into making them to reality.
Teamco - Taiwan's First Manufacturer Of Both Custom Valve Grease Fittings And Valve Wave Springs In Oil & Gas Industry
Teamco is the first valve parts manufacturer in Taiwan who has full production lines of high temperature/ high pressure Valve Grease Fittings and Valve Wave Springs used in Oil & Gas industry. Starting from the founding business of machined castings, Teamco has expanded capability to comprehensive valve parts, include body, cap, ball, stem, seat, bonnet, shaft, handle, plate, grease fittings and wave springs, etc. Our professional engineering and machining teams keep enhancing the machining capability for satisfying more diversified customer requests. We've expanded our product applications to Energy, Oil & Gas Pipe Line Valves Repair and Maintenance, Industrial Fluid Control, Food & Drinks Processing, Automation Sensor Metal Parts, Mechanical Equipment, High Security Locks, Marine Equipment, etc. Our vision is to perform as the quality OEM & ODM service provider, the total solution partner. We cooperate with customers with mutual trust to achieve "Win-Win", with what delivered beyond what we commit.
Teamco – Taiwan's First Manufacturer Provides Both Metal Parts Services And Cable Assembly Services For Segments Of Valve Actuation And Industrial Process Control
To extend our service scale to fulfill customers' requests, Teamco integrates strategic partnership into the cable assembly services for industrial customers. In Taiwan, Teamco is the first supplier provides OEM/ ODM services in both metal parts and cable assembly. Our core capability of solving customers' problems remains. All this is based on trust customers have on Teamco. We bring more values and benefits to customers. The applications include valve automation control, industrial fluid control, production process control, instrumentation equipment, etc. Teamco has been dedicating ourselves as the trustworthy partner of worldwide industrial customers.
Leadership
Founder - Simpson Jian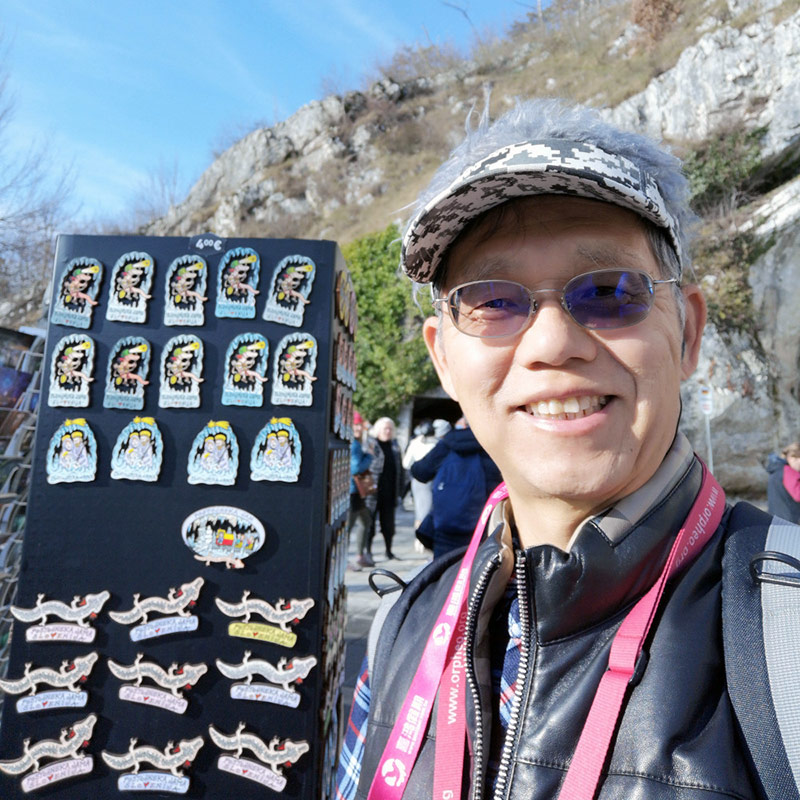 For more than 20 years, Teamco has been innovating in our production capability and enhancing our competitive advantages in metal parts integration especially on valve components. It is our commitment that makes us the most trustworthy partner of our client. It is our responsibility that makes us the most capable supplier fulfills the customer requirements.
We believe that the employees are the biggest assets of the company. The professional training and knowledge management have been continuously our important tasks every year. We apply ourselves to being a company that not only emphasize our partner needs, but also take care of our employee and their families. It is the virtual Teamco culture that determines our competiveness in serving OEM services with profession.
CEO - Ray Jen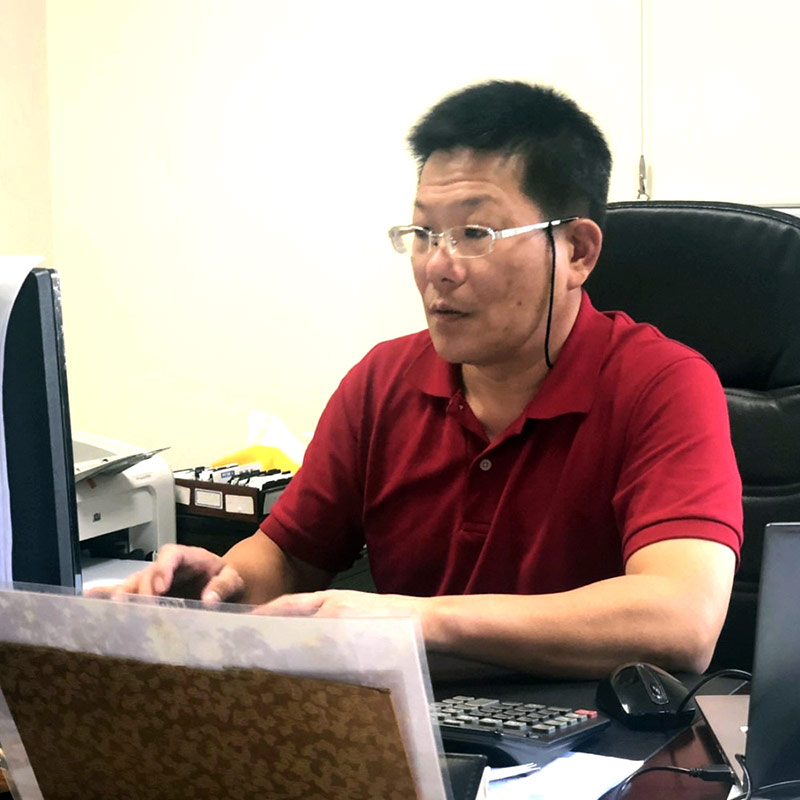 Teamco is a service provider owes with core concept of the customer-demand driven. Having been investing in elevating the employee capability, we have professional teams develop business with customers and extend to more custom services. The sales team, engineering team, QA team, production team and other supportive teams, all work closely take fulfilling the customer requirements as top priority.
Our manufacturing site in Thailand has the most innovative equipment. The engineering design and operation teams dedicate into producing the quality sand casting valve metal parts according to customer specifications. We keep moving forward to higher service levels. Having a clear direction and executing it makes us success. We also keep improving and continuously make Teamco better.
1995 ~ 2014: Core Capability
Founded in 1995
Started from casting foundry
Served from Oil & Gas industry and metal hardware
Expanded to forgings and bar stock machining parts
Complete valve parts and accessories
High profile of building and marine hardware
Major in Stainless Steel and Carbon Steel
2015 ~ 2020: Product Diversification
New application: fluid control metal parts
New products: Grease Fittings and Wave Springs
Expand to Alloys of Inconel 625, 718, X-750
2021 ~: Business Extension
New application: sensor metal parts, hydraulic internal check valves
Grease Fittings Oil & Gas Pipe Line Valves Repair and Maintenance Worldwide
New service: Cable Assembly (Industrial Cable Solution)
ISO Certificate

Basic Information

Establishment
Apr., 1995
Founder
Simpson Jian
Capital
USD5 million
Employees
200 people worldwide
Quality Certification
ISO9001: 2015 Certified
Main Markets
Australia, Canada, Germany, Indonesia, Italy, Japan, Malaysia, Russia, Saudi Arabia, Swiss, UK, etc.
Specialty
- Total solution of custom metal parts production, machining, surface finish and industry inspections
- OEM service of industrial cable assembly solutions
Main Applications
Oil & Gas Valve Parts, Pipe Line Valves Repair and Maintenance, Industrial Process Control, Fluid Control Metal Parts, Sensor and Measuring Metal Parts, High Security Locking Components and Building Hardware, Marine Hardware
Headquarter
HsinChu, Taiwan
Manufacturing Sites
Taiwan, Thailand, China