LUNAR NEW YEAR 2021 (Year of the OX) – STAY SAFE DURING COVID-19
2021/02/09
Teamco
Lunar New Year 2021 (Year of the OX) – Stay Safe During COVID-19
We'll be celebrating Chinese Lunar New Year Holiday during Feb. 10~16, 2021. While saying goodbye to the year full of unexpected global impacts, we are marking a fresh annual start for daily jobs, personal behaviours or cultural events.

This year, the celebration which traditionally brings families together in larger groups, looks different for some. In Taiwan, some festivals or events have been canceled or handled in different ways to prevent the spread of COVID-19. At Teamco, the well-being and safety of our teams, clients and partners are our top priority. We close monitor the evolving impact and implement ongoing measures to ensure the health and safety of our staff, while also maintaining the highest level of service to our customers. We are keeping up with the government's guidance and continuing to tailor our approach to meet the customer needs. Throughout this challenging time, we offer a full commitment to offering the same level and standard of service.

In the meantime, we deeply express our gratitude to the front-line healthcare workers through these tough times. As we've learned how to avoid of the "virus", we also respect and share our love to others.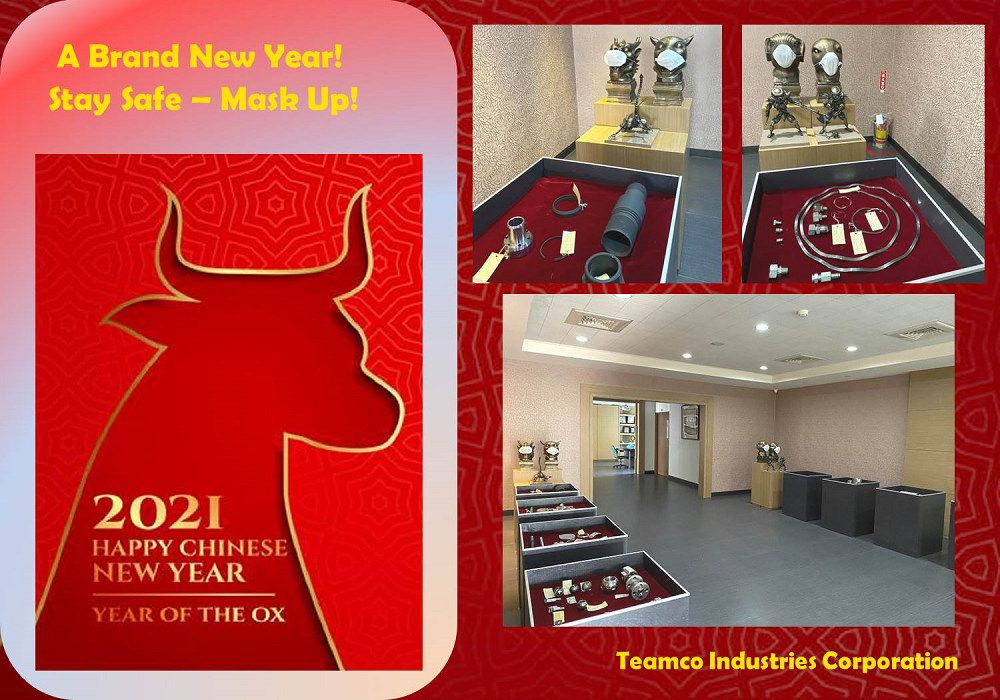 Have a Safe New Year Ox!