Sensor and Transducer Metal Parts
Sensing Element Parts Fit Customer Requirements
With long experiences in providing custom fluid control metal parts, Teamco has expertise in fabricating high precision small metal parts for sensing element parts for more diversified applications. Parts for Turbine Flow Meter Sensors, Pressure Sensors and Torque Sensors are our major segments for sensing elements. We produce these sensor metal parts in casting or raw material machining. To fit required environments of usage, we provide these parts in stainless steel or carbon steel such as SS316 or AISI4140. For carbon steel parts, we proceed required surface finish such as zinc plating to add feature of rust resistance. Applications of these sensing element parts include measuring equipment, automotive testing, fluid control, hydraulic measurement, industrial process monitoring, medical devices, etc. With high precision CNC machining and inspection equipment, Teamco provides OEM services for sensing element parts to worldwide industrial customers, following the international standards.
Applications:
Oil & Gas
Automotive
Industrial
Hydraulics/ Fluid Control
Test & Measurement
Food & Beverage
Laboratory Facilities
Process Monitoring System
Chemical/ Petrochemical
Biotechnology/ Pharmaceutical
Aerospace
High Precision Inspection Equipment:
Microscope
50x Microscope
Digital Bore Gauge
Straightness Gauge
Concentricity Gauge
Digimatic Micrometer
Roughness Gauge
Height Gauge
3D CMM
Optical Comparator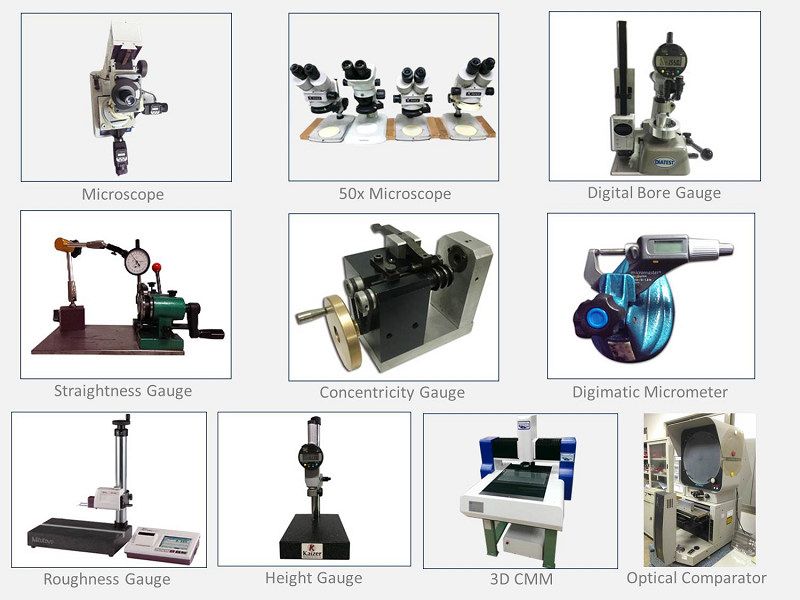 High Precision Metal Parts Inspection Equipment.
---