Products
Product Category
Teamco is a professional casting foundry established in 1995 in Taiwan. Casting has been our founding business for more than twenty years. We have been expanding our served product ranges from valve accessories, fluid control device metal parts, industrial mechanical components, to parts subassembly and connection accessories. We deliver consistent quality products to valuable customers worldwide through integrating supply chain resources to achieve diversified customer demands. Our vision is to perform as the quality OEM partner provides comprehensive custom services to a long-term total solution provider. We cooperate with customers with mutual trust then establish win-win partnership.
Here are our diversified custom castings, forgings, precision machined valve accessories and sensor or transducer metal parts.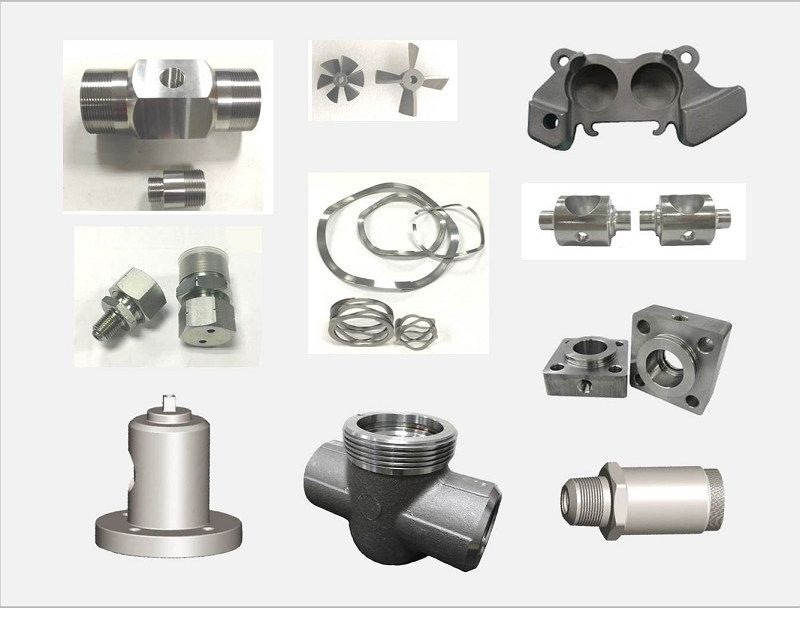 Diversified Custom Metal Parts.
Our Main Products:
● High Pressure Grease Fitting
● Sealant Injection Fitting
SENSOR AND TRANSDUCER METAL PARTS
● Turbine Flow Meter Sensor Metal Parts
● Pressure Sensor Metal Parts
● Torque Sensor Metal Parts
CUSTOM INDUSTRIAL PRESICION MACHINED METAL CASTINGS
● Stainless Steel Castings
MACHINED ELEMENT PARTS AND HARDWARE COMPONENTS
● Building Structural Components & Safety Locking Hardware
● Sailboat Metal Parts and Marine Hardware
CUSTOM PRECISION MACHINED VALVES PARTS
● Steel Valve Body and Cap
● Steel Casting Valve Accessories
● Steel Forging Valve Accessories
● Precision Machining Valve Accessories
● Steel Fluid Control Measuring Parts
● Machined Valve Parts with Surface Treatment
● Carbon Steel Forging Valve Ball
● Carbon Steel Forging Valve Seat Ring
● Low Carbon Steel Forging Floating Ball Valve Body
---