Machined Fluid Control Metal Parts
Custom Metal Parts for Fluid Control Application
Teamco produces machined fluid control metal parts for industrial process control, pressure measuring, valve actuation, flow control and gas transmission. With comprehensive production and machining capability, Teamco is able to provide the one-stop solution. Our machined fluid control metal parts are produced by investment casting, forging, bar stock machining or stamping. We produce these parts in stainless steel and carbon steel mainly. When required by application to fit the usage environment, our solutions include assigned surface finish or treatments as well. To extend our services, Teamco is also capable of providing kit parts or sub-assembly to assure the assembly function when used at the customers' facilities. The machined fluid control metal parts we produce are used for metering devices or choke valves, including Flowmeter Body, Conduit Adapter, Rotor, Vane, Bearing Support, Tube Sleeve, Fittings, Cage, Retainer, etc.
Applications
Oil & Gas Pipeline Operation
Oil & Gas Transporting and Storing
Liquid Processing
Gas Transmission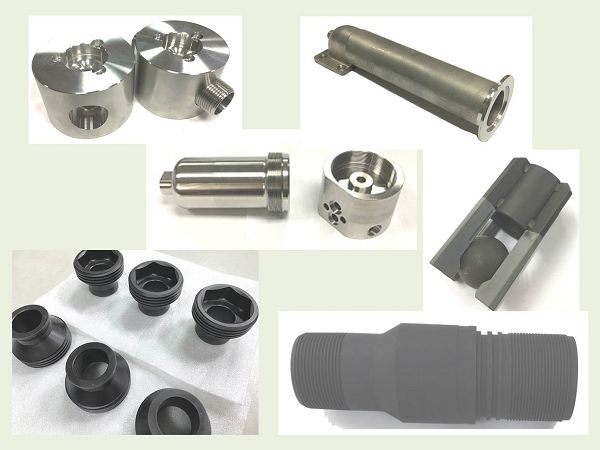 Teamco Provides Diversified Fluid Control Metal Parts.
---