Machined Fluid Control Metal Parts
Custom Metal Parts for Fluid Control Application
With comprehensive production and machining capability, Teamco produces machined fluid control metal parts for industrial process control, pressure measuring, valve actuation, flow control and gas transmission. Teamco provides the one-stop solution to produce machined fluid control metal parts in casting, forging or bar stock machining, applied with assigned surface finish or treatment. We follow customer assigned inspections to ensure product quality achieve customer's requirements or international standards.
---
To extend our services, Teamco is also capable of providing kit parts or sub-assembly to assure the assembly function when used at the customers' facilities. These parts are used for metering devices or choke valves, including Flowmeter Body, Conduit Adapter, Rotor, Vane, Bearing Support, Tube Sleeve, Fittings, Cage, Retainer, etc. The main materials we use are stainless steel and carbon steel.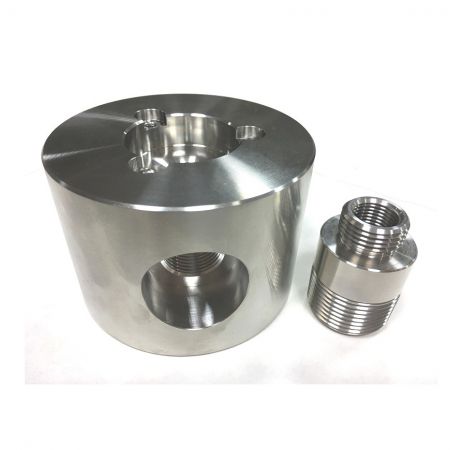 With a comprehensive portfolio of in-house services and resource integration capability, Teamco...
Details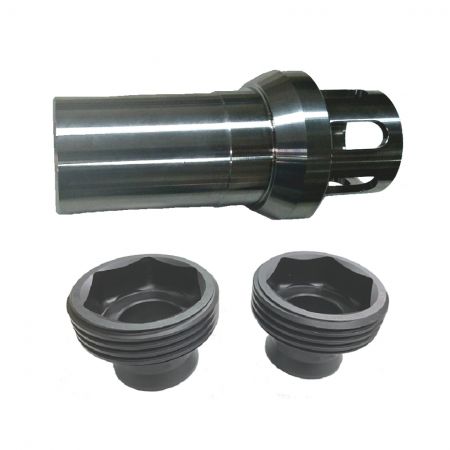 With long experiences in achieving customer's design specifications and quality inspections,...
Details
Brochures Download
Brochures of our main products.

Download
25 Years Machined Fluid Control Metal Parts | Machined Metal Parts | Teamco
Located in Taiwan, Teamco Industries Corporation, since 1995, is a Machined Fluid Control Metal Parts | machined metal part manufacturer in metal foundry industry. A metal casting and precision machining supplier that offers custom metal parts produced in sand casting, investment casting, forging, stamping, machining, surface finishing meeting international standards - ASTM, AISI, DIN, JIS.
Certified carbon steel, alloy steel and stainless steel machined casting valve parts for oil & gas, industrial and mechanical parts, building and marine hardwares, etc. Not only providing customers machined metal parts, to extend service scale, Teamco has dedicated into the automation machining, from auto loading parts to auto inspection, towards enhancing quality and efficiency.
Teamco has been offering customers precision machined metal parts, both with advanced technology and 30 years of experience, Teamco ensures each customer's demands are met.