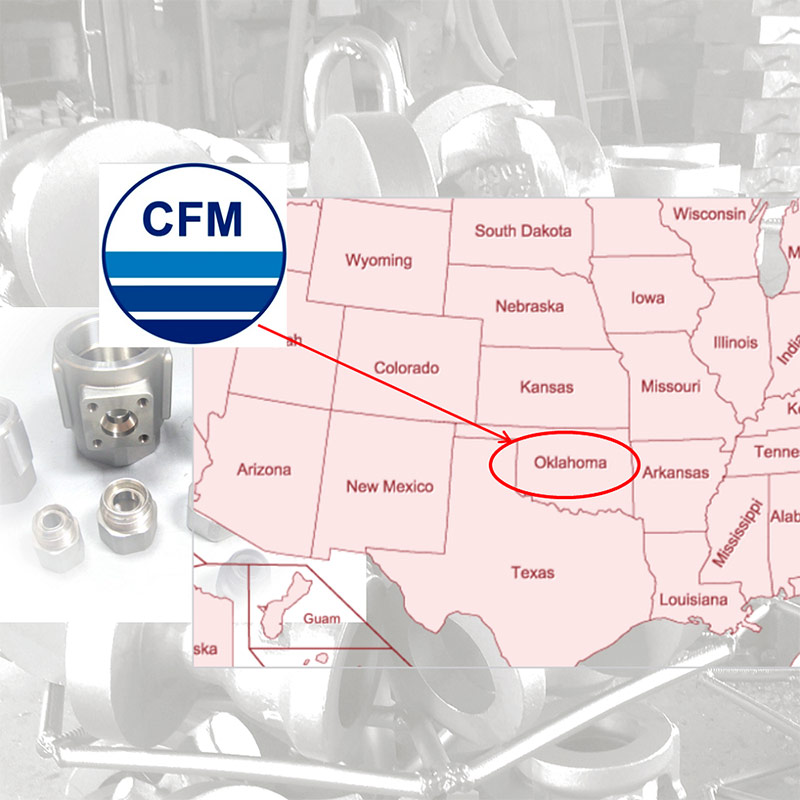 Vendor-Managed Inventory Plan Shortens PO Lead Time
Shorten Delivery Schedule and Lower Down Customer Inventory
Deeply rooted in machined castings, Teamco has developed diversified castings and accessories for industrial applications. Because every item we produce is the custom design, we prepare for materials once receive customer's orders. Some items need more time for customers to receive the shipments if plus sea freight transportation. When Teamco set up US sales office in OKC to serve customers in USA and Canada, except that we could closely provide customers our services, we applied a vend0r-managed inventory plan to shorten the PO lead time. Customers are satisfied with the result executed under this working model because this is beneficial for their arrangement of subsequent procedures of parts assembly.
---
| | |
| --- | --- |
| Case: | Vendor-Managed Inventory Plan Shortens PO Lead Time |
| Customer Country: | USA, Canada |
| Application: | Oil & Gas; Building Hardware |
| Product Name: | Suitable for machined castings or forgings; and highly run accessories such as valve stems, valve balls, discs, flanges, caps, pistons, shafts, stop plates, grease fittings, wave springs, security lock components, etc. |
| Remarks: | Working Model Based on Customer's Specific Requirements |
Customer Requirement
Teamco provides OEM products and services based on customer PO requirements. Our production sites are in Asia therefore the regular PO lead time is long. This influences schedule arrangement for customer assembly and production. The standard procedure is preparing materials after receiving customer PO. For casting products, the production lead time plus sea freight schedule sometimes takes 3 ~ 4 months. The customer might need weeks for proceeding the after treatments, component assembly and then the industry standard required inspections, etc. The whole schedule is quite long.
Technical Issues or Challenges
Lead time includes material preparing, production (casting, forging or others such as bar stock machining, etc.) and surface finishing if necessary. We cannot produce products as inventory in advance because all our products are OEM specifications. The production arrangement is for achieving the customer PO needs. All needs enough lead time and is limited in time shortening.
Teamco Solution
We apply VMI (Vendor-Managed Inventory) plan in OK, USA. Our sales office manages the inventory level based on customer usage and the deal; provides quick shipping domestically and serves as contact window familiar with oil&gas industry for regular issues or technical consulting. This helps shipping PO goods to customer at the earliest schedule and increasing their satisfaction on our services.
Customer Benefits
•Shorten order lead time.
•Real time services in regular contacts, technical or business discussion.
•Manage inventory level more efficiently and in lower risks.
•Flexible resource for potential business development, partnership with customer.
Schedules
(ex. machined sand casting parts)
Before
Proceeding VMI
After
Proceeding VMI
Production L/T
Sea Freight
Ground Transportation (inland USA)
10 ~ 12 weeks
4 ~ 5 weeks
1 week
Less than 2 weeks