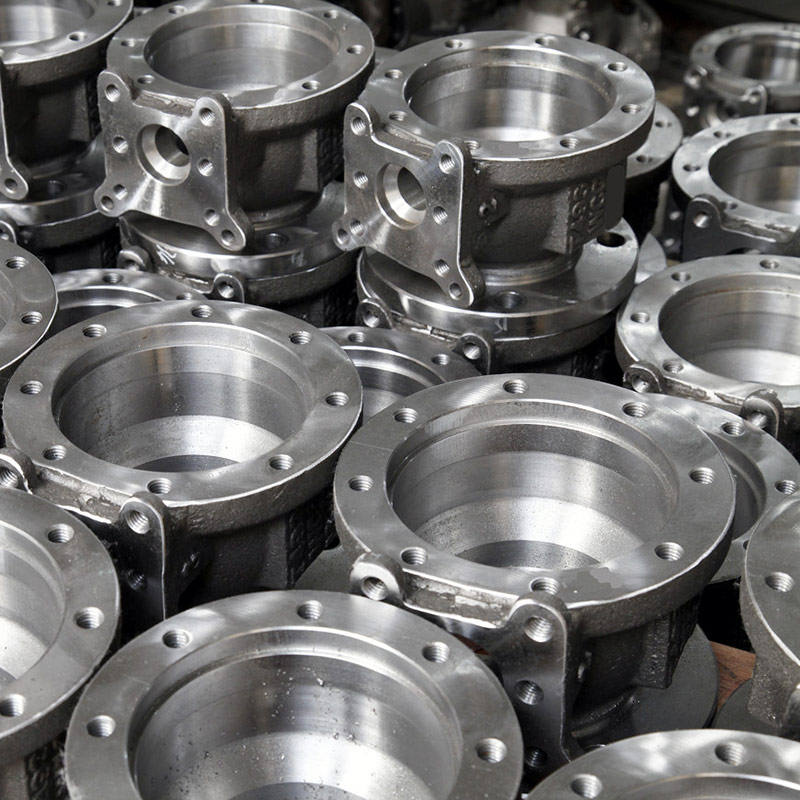 Material & Capacity
OEM Services - Diversified Productions
As a leading OEM manufacturer of machined metal parts and accessories in Taiwan, Teamco keeps enhancing capability to serve diversified customer segments. We follow international standards, ASTM, AISI. DIN, JIS, etc. to achieve customer required materials, production procedures and inspection standards. To fit complicated product designs, more strict dimensions and tolerances, higher mechanical features, we establish appropriate production procedures to achieve required applications. Teamco provides Mill Test Certificate (MTC) or Mill Test Report (MTR) conforms to EN 10204 type 3.1 for all shipments. We keep dedicating to improve OEM manufacturing and quality inspection capabilities to become the reliable source in the industry.
---
Service Features ne Stop Shop Service - Save Your Time In Supply Chain Management
•Wide range of production processes (Casting / Forging / Stamping/ Precision Machining).
•Various materials according to customer requirements (Carbon steel, Alloy steel, Stainless steel, Aluminum, Bronze. etc.).
•Custom surface treatments (Zinc or Nickel Plating, Electro-Polishing, Passivation, Coating, etc.).
•Custom design or assembly services (ODM Valve Grease Fittings or Wave Springs, Sub-Assembly, etc.).
•Stable Quality - Secure Your Confidence In Quality Control
ISO certified production.
•High technical supports satisfy the customer needs (abundant OEM experiences).
•Manufacturing follows international standards (ANSI/ASTM, BS, DIN, NFA, JIS, ISO, etc.).
•Complete test equipment and inspection system.
•Supply Chain Integration - Provide You The Best Option Of Manufacturing Option According To Your Project
Multiple productions and various materials.
•Capable of adopting many international standards.
•Qualified supply chains in Taiwan, China & Thailand.
Material & Capacity
We have vast experience working with various materials, including carbon steel, low-alloy steel, stainless steel, high-alloy steel, etc. All materials produced at Teamco meet the latest requirements of industry standards such as ASTM, AISI, DIN, JIS, etc.
Carbon Steel
Stainless Steel
Others
Sand Casting / Investment Casting
A216-WCB
A216-WCC
A216-LCB
A352-LCC
IC 1010 ~ 1040
A351-CF3 (304L SS)
A351-CF8 (304 SS)
A351-CF3M (316L SS)
A351-CF8M (316 SS)
A747 CB7Cu-1 (17-4PH) SS/15-5PH, Duplex SS)
IC 4140 (Alloy Steel)
SKD 11 (Die Steel)
A487
Inconel
Titanium Alloy
Forging
A216-WCB
A105
A350-LF2
304 SS
316 SS
304L SS
316L SS
6061 (Aluminum Alloy)
Bar Stock Machining
A216-WCB
AISI 1008~1045
AISI 12L14, 1215
A105
303 SS
304 SS
316 SS
304L SS
316L SS
410 SS
17-4PH SS
Duplex
AISI 4140 (Alloy Steel)
Iconel625
Iconel718
Monel400
HastelloyC276
Incoloy825
Bronze SAE660
Bronze SAE841

Stamping
A216-WCB
AISI 1008 ~ 1026
304 SS
316 SS
304L SS
316L SS
ASTM (American Society for Testing and Materials)
AISI (American Iron and Steel Institute)
DIN (German Institute for Standardization; Deutsches Institut für Normung)
JIS (Japanese Industrial Standards)
Below shows our capability and monthly capacity of each production method.
Capability
Monthly Capacity
Part Size
Part Weight (kgs)
Equipment
Sand Casting
2" to 12" max.
(Flow way size)
20kg ~ 500kgs max.
Furnace x 4
(900kgs * 2/ 1000kgs * 2)
250 tons
Investment Casting
(Lost Wax Casting)
300 x 300 x 270mm
10g ~ 30kgs max.
11 injection machines
(150kg furnace x 2)
60 tons
Forging
(Close-Die Forging)
300 x 300 x 300mm
47kgs max.
150T ~ 1200T
(forging press machines)
1200 tons (4 lines)
Machining
(Taiwan & China)
O.D.: 400mm L: 1M
Lathing, turning, milling, drilling (over 70 machines)
Milling: X axis travel: 1300mm
Y axis travel: 700mm
Z axis travel: 700mm
Turning: ψ: 550mm
Z axis travel: 500mm
General tolerances for linear measures according to DIN ISO 2768
(mm)
0.5 ~ 3mm
3 ~ 6mm
6 ~ 30mm
30 ~ 120mm
120 ~ 400mm
Fine
+/- 0.05
+/- 0.05
+/- 0.1
+/- 0.15
+/- 0.2
Medium
+/- 0.1
+/- 0.1
+/- 0.2
+/- 0.3
+/- 0.5
Stamping
Hydraulic / Mechanical Stamping & Folding machines (over 50 machines)
150 ~ 200 tons