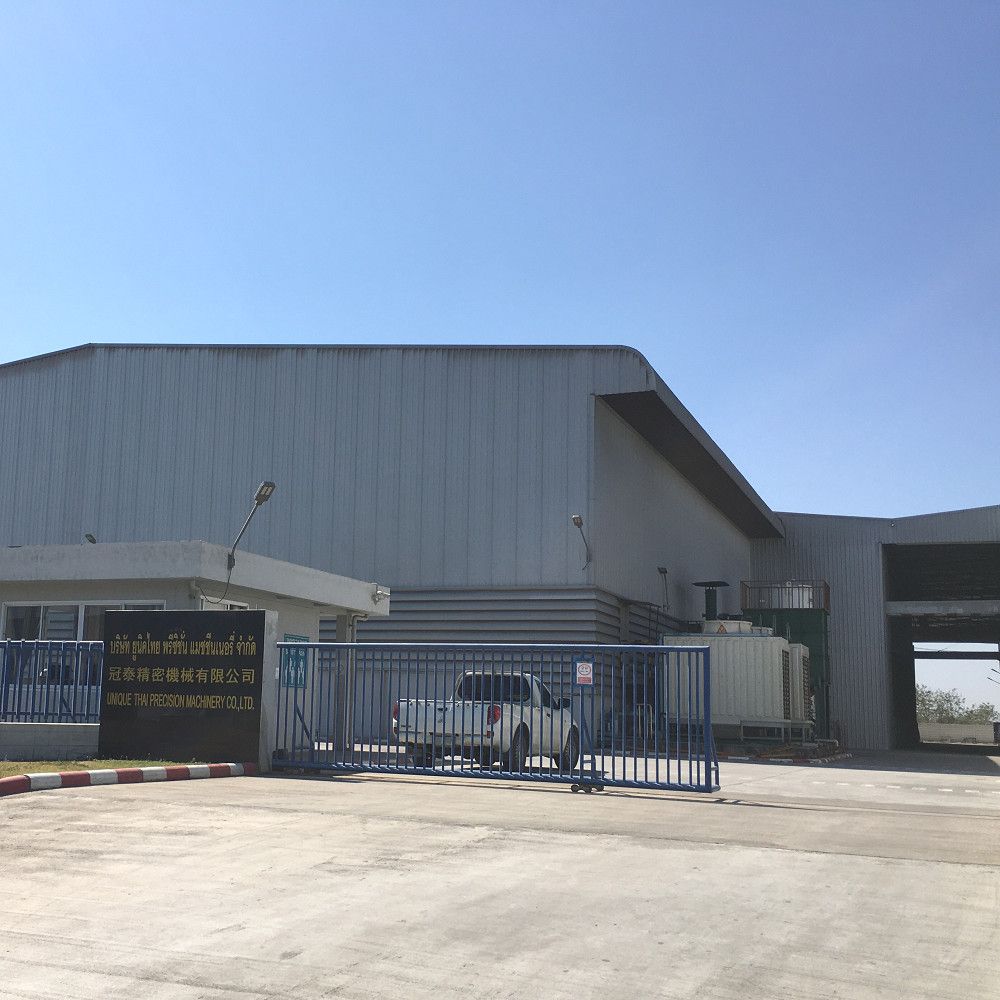 Casting Foundry in Thailand
Welcome to Unique Thai - quality sand casting valve parts for Oil & Gas Application
Unique Thai is a sand casting foundry established in 2017, a subsidiary of Teamco Industries Taiwan. To enhance long-term competitive advantage, our leadership foresaw the potential benefit of expanding the production base to Chonburi, Thailand, several years ago. Under the whole team's hard efforts, Unique Thai has successfully started the mass production in casting and machining. The main materials are Carbon Steel WCC, WCB and A487 alloy Steels. OEM service 100% in sand casting valve parts s our core business.
---
Features
Management team has vast experiences in sand castings for more than 20 years.
Casting pattern mold design in-house by our engineering team.
ISO 9001: 2015 certified; 6S management executed in whole factory.
Sand Casting Mold Pattern design teams in both Taiwan and Thailand; tooling design optimization brings to stable casting quality.
Machining resources in both Thailand and Taiwan, flexibly adjusting production capacity.
Service customization includes product design, heat treatment procedures, custom logos, packaging, inspections, shipping documents, etc.
Materials
Carbon steel – A216-WCB
Carbon steel – A216-WCC
Carbon steel – A216-LCB
Carbon steel – A216 LCC
Alloy steel – A487
Capability & Capacity
Part size – 2"~12" max. (flow way size)
Part weight (kgs) – 20~500kgs max.
Equipment – furnace * 4 (900kgs * 2/ 1000kgs * 2)
Monthly capacity – 250 tons max.
Casting & Machining Equipment
CASTING EQUIPMENT
QUANTITY
Electric Furnace
4 (900kgs * 2; 1000kgs * 2)
Electric Heat Treatment Furnace
4 (Normalizing * 2; Tempering * 2)
Molding Machine
5
Blasting Machine
4
Sand Collector
1
Dust Collector
1
Carbon-Arc Gouging
1
MACHINING EQUIPMENT
QUANTITY
Lathe
8
Vertical Milling
2
CNC Lathe
4
CNC Milling
2
Unique Thai Casting Foundry